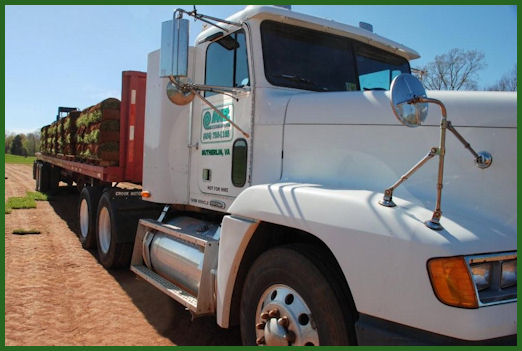 At Daniel Sod Farm, we provide top-quality sod to homeowners, landscapers, athletic sites and retailers. Our turf grasses look great, grow well and are easy to maintain – even in unpredictable climates. Turf specialists at Daniel Sod Farm can help you choose a turf that suits your needs – whether for your home, athletic facility or commercial site.

When you choose turf grass for your lawn, you can instantly turn your bare yard into green oasis. You don't have to grow grass from seed – sod is a mature plant, ready for any kind of backyard fun. Plus, you'll enjoy peace of mind, knowing your beautiful lawn will protect the ground from erosion and washouts. That means no more mud and dirt tracked into your home, immediately after installation of your lawn.
Our mission is to grow the finest product available in our market. We pride ourselves in knowing our customers' needs and working to serve their interests. We get the job done, whether for a direct customer, wholesaler, landscaper or golf course.
WHOLESALE - COMMERCIAL - RETAIL SALES
BIG & small Rolls Now Available for all products

Fescue - Fescue Blue Grass Blend - Riviera Bermudagrass
Sprigging for large areas & Trucking also available

Check out our Gallery for pictures of the Bermudagrass
Choose Daniel Sod Farm today and start enjoying your lawn tomorrow.